AFBF President Duvall to Join SDFB At Dakotafest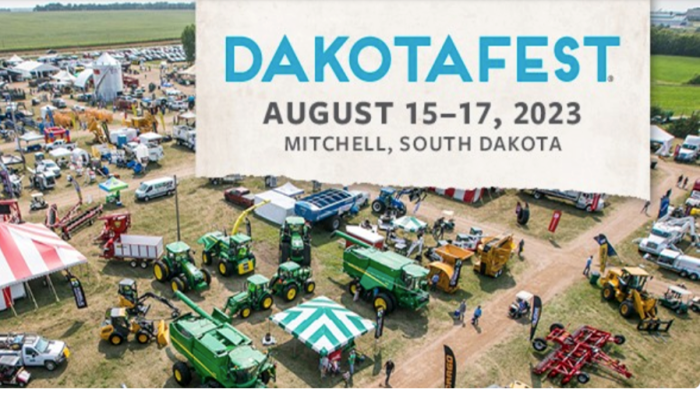 American Farm Bureau Federation (AFBF) President Zippy Duvall will be joining South Dakota Farm Bureau (SDFB) at the annual Dakotafest farm show, August 15-17, 2023 at the Schlaffman Farm near Mitchell, S.D.
Duvall will be in the SDFB Hoop Building located at lot #445 on Wednesday at 9 a.m. to visit with attendees. At 10 a.m., Duvall will join SDFB Pres. Scott VanderWal in presenting South Dakota Rep. Dusty Johnson the Golden Plow Award on behalf of AFBF and SDFB for his work on ag policy issues in Washington, D.C.
Duvall, a poultry, cattle and hay producer from Greene County, Georgia is the 12th president of AFBF. 
SDFB will offer free coffee and doughnuts while supplies last, all three days beginning at 9 a.m. in the SDFB Hoop Building. 
Information will be available on policy priorities SDFB is following and the many benefits of being a member of SDFB including the South Dakota Farm Bureau Health Plans.
South Dakota Farm Bureau and Farm Bureau Financial Services will also be giving away several prizes during the three-day show. Stop by to register for power washers by Case IH and John Deere, DeWalt and Milwaukee tools by Grainger and Grizzly Coolers.
SDFB will host two Educational Forums
On Tuesday, South Dakota Farm Bureau will be presenting a forum with South Dakota farmers and ranchers who serve in national leadership roles at 12 p.m in the Reaves Technology and Innovation Building. Walt Bones will moderate the forum.
On Wednesday, SDFB will be hosting a Congressional Forum with South Dakota's Congressional Delegation at 1 p.m. featuring Senator John Thune (R), Senator Mike Rounds (R), and Congressman Dusty Johnson (R). Mike Jaspers will serve as the emcee.
For more information on Dakotafest visit www.ideagroup.com/dakotafest. More information on South Dakota Farm Bureau can be found at sdfbf.org.