beefSD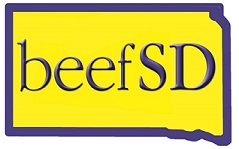 beefSD is an intensive 2- year educational program designed to take participants to the next level in beef production. Class 4 is scheduled to start in the fall of 2018. Participation in beefSD is an excellent opportunity for beginning producers to increase knowledge and understanding of all aspects of the beef industry and develop the skills needed to be successful.
The program is open to people with 10 years or less management experience in beef production. If someone is not currently involved in beef production, they must possess a strong desire to be involved in beef production in the future. SDSU Extension will be accepting up to 20 operations into the program. Couples, siblings or other closely related family members are encouraged to apply as an operation with up to 2 people representing an operation.
Program Overview
Applicants must complete and submit an application by July 20, 2018
Up to 20 operations will be selected based on the completed application and a webinar interview. It is strongly encouraged that husbands and wives, siblings or direct family members apply as one operation.
Workshops and other activities will take place throughout the state. Participants will provide their own transportation to most in-state events. Other expenses associated with the meetings (motels and meals) will be covered by beefSD.
Participants will make a two-year commitment to attend all required events and will take an active role in all program components.
The program is funded through grants, gifts, and sponsoring organizations. The total investment by the program is $17,000 per person. There is a registration fee of $1,000 for an individual or $1,500 per operation to help cover costs of administering the program. It is to be paid upon acceptance into the program. Participants are encouraged to request sponsorship from local businesses (e.g. bank) or organizations to cover a portion of the registration fee.
Applications can be handwritten or completed in the fillable PDF.
The application can be submitted by mail or email to Ken Olson at: SDSU WRAC, 1905 Plaza Blvd, Rapid City, SD 57702 or kenneth.olson@sdstate.edu.
More information and a tentative timeline can be found on the application.