Chad Greenway and Aaron Sanchez to Headline South Dakota Farm Bureau Centennial Convention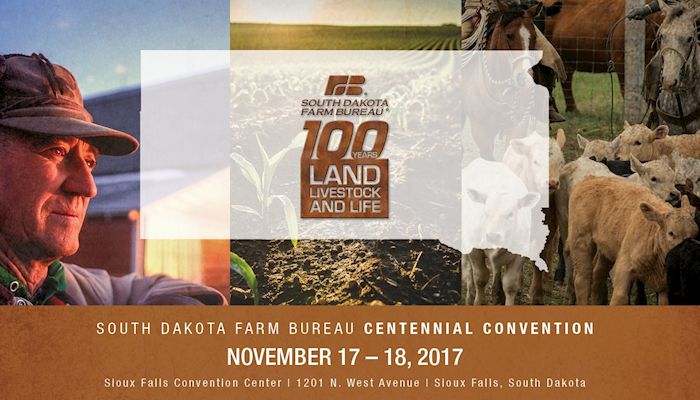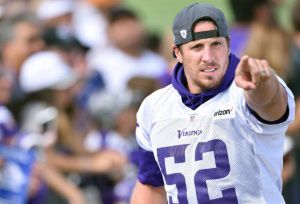 Make plans to attend the South Dakota Farm Bureau (SDFB) Centennial Convention, Nov. 17-18, 2017 at the Sioux Falls Convention Center.
The 2-day event will feature nationally-recognized speakers on issues facing the ag industry, retired NFL Linebacker Chad Greenway, and for the first time in the 100-year history, the organization will offer a special foodie event featuring Aaron Sanchez, Food Network Chef. The Friday night foodie event will include a Foodie Fiesta presented by Hungry for Truth, an initiative from South Dakota Soybean Research & Promotion Council.
"We are very excited to celebrate 100 years of South Dakota's Land, Livestock and way of Life and provide an opportunity to bring together our community and non-farming members with our farming and ranching folks to celebrate the producers and consumers of the food we all eat," said Krystil Smit, SDFB Executive Director. "Whether you are a valued member of SDFB, industry partner or legislative leader, this is a can't miss event!"
The event begins on Friday, Nov. 17 with the SDFB delegate session during which SDFB members vote on policy for the organization. The Centennial Celebration kick-off starts at 3 p.m. with Greenway and leads into the Foodie Fiesta social from 4:30 – 6 p.m. Next Food Network Chef Sanchez will perform a live cooking demonstration, which the entire audience will get to sample. Fine dining and a Q&A with the celebrity chef are all on tap for that evening.
The night will be topped off by Nashville recording artist Chancey Williams and the Younger Brother Band, whose performance is open to the public and does not require registration to attend.
On Saturday, Nov. 18 at 9 a.m., highly sought market outlooks on the grain and livestock industry will be offered by leading industry experts Mike Pearson of Market to Market, and Dr. Matt Roberts from Ohio State University. Brought in by First Dakota National Bank, these speakers will offer attendees valued information on future marketing decisions.
Cyber security will be the focus of a lunch and learn session featuring nationally recognized computer forensic science expert Mark Lanterman. That afternoon, a South Dakota Ag Industry Panel including representatives from SD Farm Bureau, SD Cattlemen's Association, SD Corn Growers Association, SD Soybean Association and SD Pork Producers will discuss key policy issues on the horizon including the Farm Bill, tax policy, energy and livestock issues.
A trade show will take place both days and the highlight of the 100-year celebration will be a Centennial Convention Formal Gala on Saturday evening. A complete schedule and registration information is available at www.sdfbf.org or by contacting the state office at 605-353-8050.