Communicate for agriculture as SDFB's Marketing Communications Director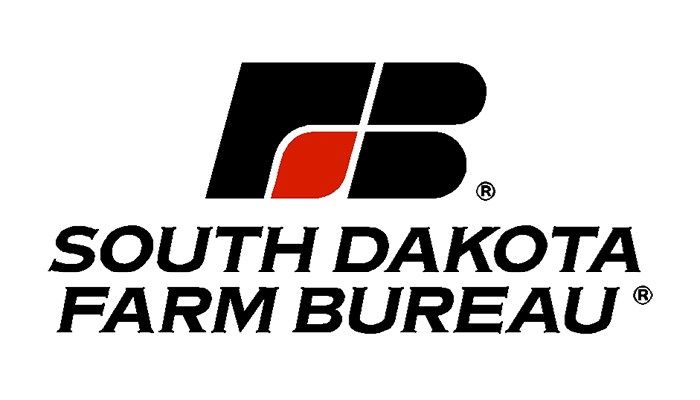 Communicate for agriculture as SDFB's Marketing Communications Director
HURON (May 4, 2016) -South Dakota Farm Bureau is looking for a dynamic Marketing Communications Director to effectively communicate and elevate industry messages with media, consumers, members and stakeholders. This position requires initiative, multi-tasking, ability to learn quickly, networking and excellent writing skills.
Responsibilities
Initiate, develop and plan creative earned media strategies using a variety of media (print, radio, web, social) and collateral materials
Write effective company press releases and conduct interviews as needed
Develop public relations strategies, materials and industry messages
Promote SDFB and the agriculture industry through social media properties and venues
Assist in the planning, development and execution of strategic marketing communications and social media initiatives
Develop membership recruitment strategies, campaigns and communication
Effectively communicate with membership through industry e-newsletters, mailings, social media, and innovative tactics
Assist in membership processing and promotions
Plan, create and distribute video communication through various channels
Support the activities of and information delivery to the board of directors, county leaders and staff through various communication channels
Create content, edit and oversee the production of the organization's newsletters. This role would serve as primary writer for two publications.
Assist in developing, writing, editing and proofing a variety of documents including promotional materials (e.g., brochures, fliers, ads, postcards, etc.), website content, e-blast copy, and other internal and external marketing communications.
Serve as a member of the planning committee for company's events by providing creative insight, developing promotions, and contributing to the overall implementation of convention themes and messaging.
Travel as necessary for assignments, including the organization's annual convention
Minimum Qualifications
2+ years of related communications work experience
Bachelor's degree in communication, public relations, journalism or related field
Background/knowledge of ranching/agriculture preferred
Experience with writing press releases, articles, interviewing and media relations
Experience with social media platforms, specifically Facebook, Twitter, YouTube and Instagram
Video and photography skills
Experience with and keen eye for graphic design elements
Ability to manage tasks independently and work in a team environment
Outstanding communication skills, both verbal and written
Efficient time management and responsive working skills
Knowledge of AP
Proficient in Microsoft Office, PowerPoint, and graphic design programs
Strong writing, editing and proofreading skills
Ability to organize and prioritize work, meet deadlines and handle multiple projects
Strong interpersonal, communication and team skills
Flexible and a creative approach to problem solving
Willing to travel to events and work occasional weekends for specific SDFB events
Benefits:
Competitive salary, dependent on qualifications.
Attractive 401K, medical, dental, vision and life insurance package.
Work in a fast-paced, ever-changing industry.
Please provide a letter of interest and resume to:
Krystil Smit
SDFB Executive Director
2225 Dakota Ave. S.
Huron, SD 57350