Farmers and Ranchers to benefit with Noem on the Ways and Means Committee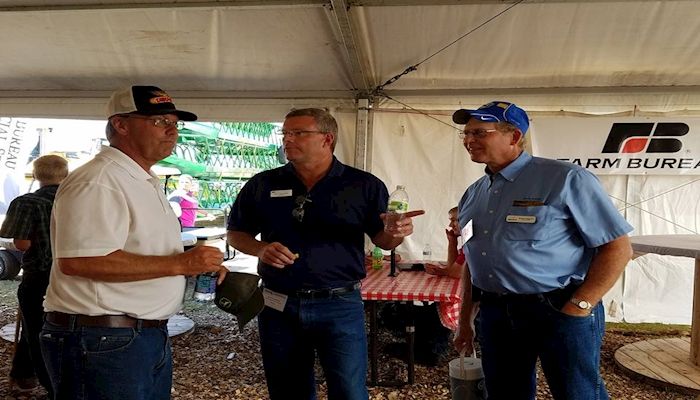 As a lifelong South Dakota farmer and rancher who has followed federal agriculture policy for years, the recent criticisms of Rep. Kristi Noem's shift from the House Agriculture Committee to the Ways and Means Committee are unfounded. The policies that impact agriculture extend well beyond the jurisdiction of a single committee. We are small business owners who must deal with federal regulations, taxes and fees. We are exporters, who rely on a level playing field to sell our commodities. Our federal legislative interests are as diversified as our operations, and our representation in Congress should be as well.
With just 25 members of the U.S. House of Representatives having worked as farmers or ranchers before serving in Congress, it's critical their voices are not isolated to a single area of legislative jurisdiction. For this reason, the South Dakota Farm Bureau was supportive of Rep. Noem's membership on the powerful Ways and Means Committee.
For more than three years, Rep. Noem served on the Agriculture Committee, during which time she helped usher through a five-year farm bill that protected critical agriculture safety nets, strengthened livestock disaster programs, and continued R&D investments. In the time since the legislation's passage, she has been an active watchdog in ensuring the bill works as it was intended.
Her time on the Agriculture Committee proved valuable. Not only did we see good policy being produced, but she built meaningful and trusted relationships that have endured. With that in mind, Rep. Noem's position on the Ways and Means Committee is an opportunity to give South Dakota agriculture a voice – for the first time in U.S. history – on the only House committee with jurisdiction over tax and trade policy.
Already, Rep. Noem has helped champion a permanent extension of Section 179, which was signed into law and gave producers greater flexibility to invest into their operations. The death tax also disproportionately impacts farm families – a reality with which Rep. Noem's family has first-hand experience. Its repeal was included in the Ways and Means Committee's release of a new comprehensive tax reform proposal earlier this year.
As that plan was being developed in the committee, Rep. Noem was one of agriculture's largest advocates and a vocal supporter of tax cuts for individuals and small businesses, including family farms, and reducing the paperwork nightmare producers encounter at tax time.
Making America a better place to grow a family farm or ranch is only one side of the equation, however. We must also ensure people around the world can buy our products and this is again an area where Rep. Noem and the Ways and Means Committee have primary jurisdiction.
The vast majority of consumers live outside the U.S. and many must pay a substantial tariff to purchase U.S.-grown products. Remaining competitive in the world market is critical for American agriculture and South Dakota farmers and ranchers. Rep. Noem is now in an ideal position to fight for trade policy that is fairer for producers. She has already helped make agriculture a prominent part of the House's trade priorities.
Rep. Noem has made substantial positive impacts during her time on the Agriculture Committee. Her position on the Ways and Means Committee is the natural next step for her to increase her influence in Congress. Make no mistake, she will continue to be involved in ag policy discussions, but she will also have an affect on many other issues that are important to agriculture, such as taxation and trade.