John Green Creates Exclusive Painting for South Dakota Farm Bureau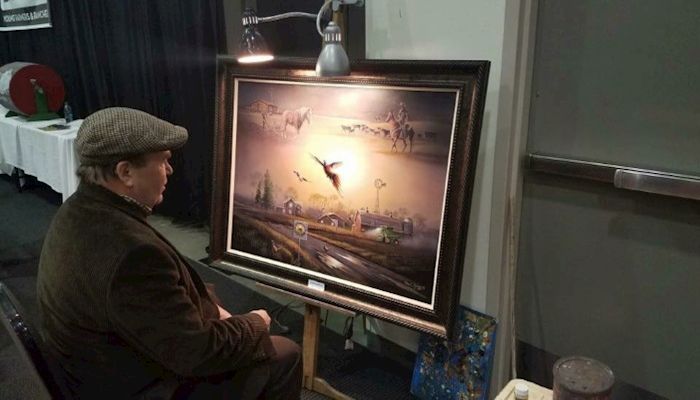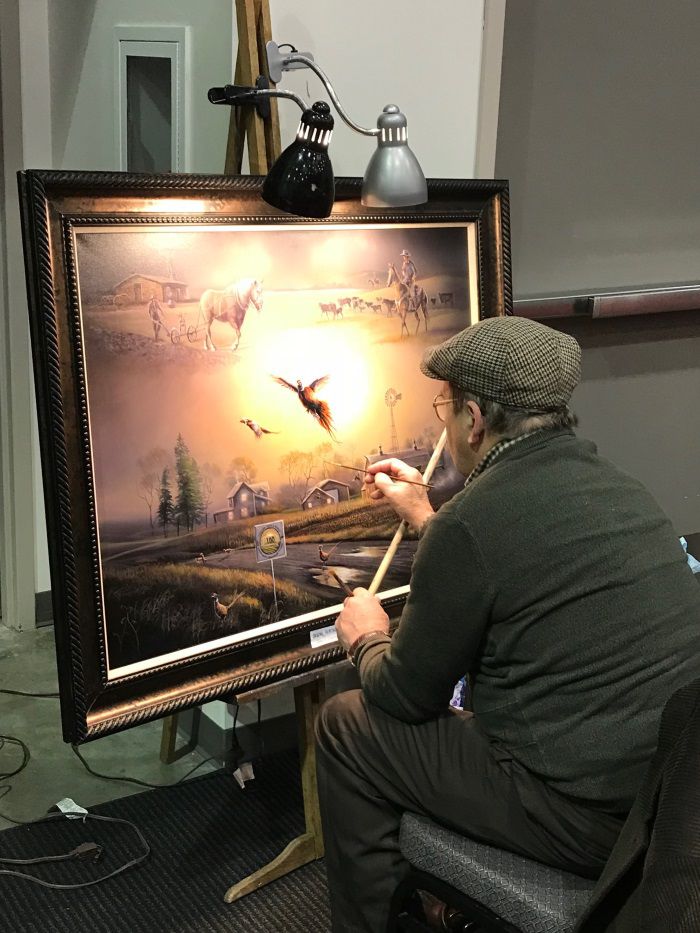 Attendees at the South Dakota Farm Bureau (SDFB) Centennial Convention had the opportunity to watch artist John Green of Madison, S.D., create an original painting exclusively designed for the South Dakota Farm Bureau centennial.
The idea for the live painting event at the Centennial Convention held recently in Sioux Falls was from the SDFB Young Farmers & Ranchers (YF&R) Committee. Members of the YF&R team contacted Green and asked if he would be willing to attend the event and create an original piece of art celebrating 100 years of South Dakota Farm Bureau.
"Having John Green come and do a painting for the Centennial Celebration of SDFB was a great way to show the progress our state has made over time," said Matt Smith, YF&R Chair. "We hope everyone that wants to have a keepsake of the celebration will purchase a print as we honor 100 years of SDFB."
Duane and Shirley Miller, SDFB members from Winfred, S.D. bought the original painting during a live auction at the event, with all proceeds benefiting the SDFB YF&R program. YF&R is a program for SDFB members between the ages of 18 and 35 who are enthusiastic about agriculture and want to grow into leadership roles in Farm Bureau.
Prints of the painting are available for purchase. Prints are $150 and must be ordered by December 15, 2017. To order a print, contact Lowell Mesman at lowell@sdfbf.org or by calling 605-280-1319.
For more information about John Green and to see samples of his work visit www.johngreenartgallery.com. More information about South Dakota Farm Bureau can be found at www.sdfbf.org.