Join Minnehaha County Farm Bureau for Farmer's Day at the Barn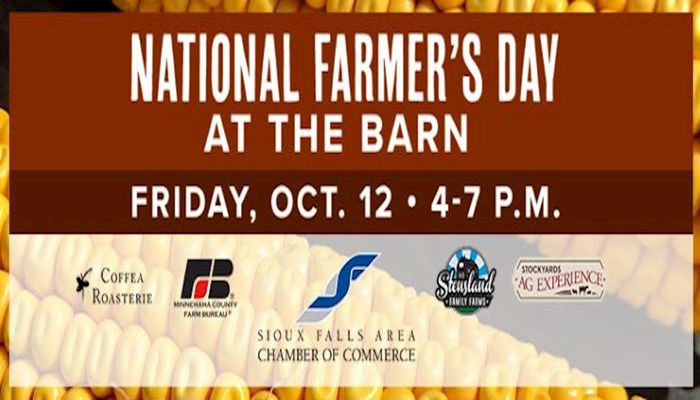 Celebrate the role of farmers in the Sioux Falls economy at the inaugural National Farmer's Day at the Stockyards Ag Experience Barn, 301 E. Falls Park Dr. in Sioux Falls on Friday, October 12 from 4-7 p.m.
This free family event includes harvest-themed activities for kids, tours of the Barn, a pumpkin patch (weather permitting) and a live feed from a crop field. There will also be free ice cream, coffee and cold drinks.
National Farmer's Day at the Barn is organized by the Agri-Business Division of the Sioux Falls Area Chamber of Commerce. It is sponsored by Stockyards Ag Experience, Coffea Roasterie, Stensland Family Farms and the Minnehaha County Farm Bureau.