MEMBER ACTION ALERT: SB 157 Growing SD Communities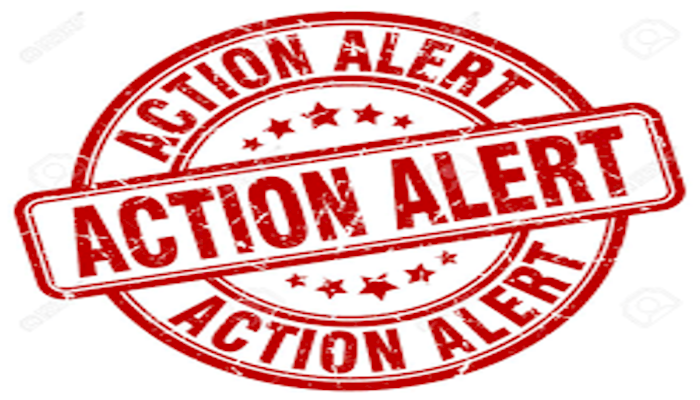 MEMBER ACTION ALERT: SB 157 Growing SD Communities
SDFB urges your action to contact your legislator in support of SB 157, a bill proposed by Governor Noem to clarify the livestock zoning process.
SB 157 addresses the procedures for producers wishing to build livestock operations that may require a conditional use permit and provides additional tools for counties considering these proposals. This bill is designed to provide clarity and better certainty for everyone involved in permitting livestock operations and other economic development projects.
We know that many producers in South Dakota have faced challenges with permitting new livestock operations, or sometimes simply expanding an existing operation, often to allow for the next generation to come back to the farm or ranch. SB 157 will help those producers and the local communities they live in.
Passage of SB 157 is a top priority for South Dakota Farm Bureau. SB 157 will be heard by the Senate State Affairs committee on Wednesday, Feb. 19, at 10 a.m. CT. Should the bill pass, it will likely be considered by the entire Senate on Friday, Feb. 21. If you're interested and unable to travel to Pierre for consideration of this bill, you can listen to SB 157 in committee at 10 a.m. CT on Wednesday by clicking here.
What you can do: We need your help to get SB 157 across the finish line! Please contact your legislator and let them know that you support SB 157 and ask them to do the same. Click here to find your legislator and contact information for them.
Want to learn more? Below you will find "Top Talking Points" and additional information. Click this link to view a "Myth vs. Fact" sheet that includes helpful information as you visit with others about this bill. Myth v Fact SB157
The entire bill is available here.
Top Talking Points:

This bill…
Protects local control.

A majority vote ensures the local community gets to make decisions, not a fringe few.

Creates a fair, timely, and reliable process for getting economic growth projects sited and permitted.

This is important because...

Economic development projects are essential to the long-term success of our communities and the families that call them home.
This legislation provides fairness and certainty to a process that is so important for the growth of South Dakota's communities.
More detail on SB 157:
- Codifies a recent Supreme Court test for who qualifies as an 'aggrieved person'. Someone challenging a decision made on a permit would have to meet this four-part test in order to prove they are an aggrieved person.
- Establishes that any initial request for approval of a conditional use be considered approved if the majority of the board approves. Currently, some initial approvals must be approved by a supermajority of the board.
- Clarifies that counties have the option to make certain activities a 'special permitted use' rather than needing to go through the conditional use permit process. This option currently exists for counties, but statute does not clearly lay the process for establishing permitted uses and approving those permits.
- Establishes set timelines for timely consideration of appeals both at the local board level and in court.
- Ensures that expiration timelines for permits don't begin until all appeals have been decided. Too often, producers prevail through appeals processes only to have permits expire shortly after the process is completed. This gives them little or no time to complete construction and forces them to start the whole process over.
- Clarifies that changes made to neighboring property that were made after a permit application is filed that brings an application out of compliance with zoning requirements does not prevent that application from moving forward.
If you have questions, please feel free to reach out to the SDFB office at 605-353-8050.