New Cattle Breeding Program Coming to McCrossan Boys Ranch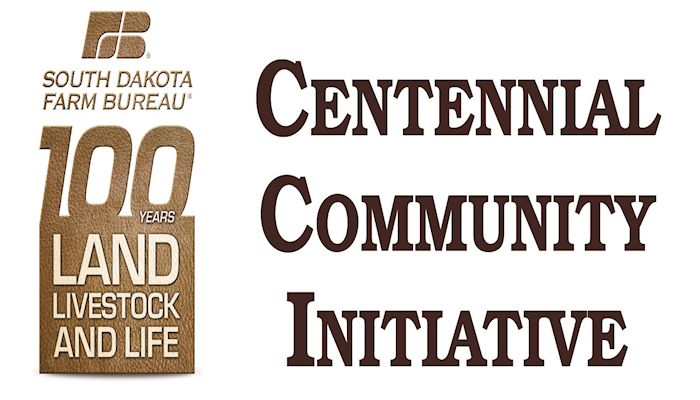 Project Made Possible by South Dakota Farm Bureau Centennial Community Initiative
Ten beef cattle will be donated this week to McCrossan Boys Ranch as part of a new Cattle Breeding Program the Ranch is initiating. An event to celebrate "the cows coming home" will be held at McCrossan Boys Ranch west of Sioux Falls on Thursday, June 8 at 4 p.m.
Funding for the new Cattle Breeding Program was made possible by a $5,000 donation from the South Dakota Farm Bureau (SDFB) combined with a $5,000 donation from the Minnehaha County Farm Bureau. The Farm Bureau donations are the result of the SDFB Centennial Community Initiative. The combined $10,000 will purchase five cows, each with a baby calf, which will be delivered to the ranch this week.
"We are excited to recognize a generous donation from both South Dakota Farm Bureau and the Minnehaha County Farm Bureau that helped make the Cattle Breeding Program a reality," said Christy Menning, McCrossan Boys Ranch. "This donation will allow us to expand the livestock program giving our boys hands on experience and the responsibility of caring for cattle and learning more about the beef industry."
The public is invited to see the new cow/calf pairs and tour the McCrossan facility beginning at 4 p.m. at the ranch. Also at 4 p.m. the South Dakota Beef Industry Council will provide an educational activity on beef for the residents, followed by a Grilled Burger Battle contest between some of the boys.
McCrossan Boys Ranch works with boys ages nine to 20 that have experienced conflict in their lives. The existing equine therapy program has proven to be successful in helping give boys confidence, self-esteem, responsibility and a good work ethic.
"McCrossan Boys Ranch has a long tradition of using ranch activities to help boys who have had some trouble in their lives turn into responsible young men," said Ron Krogstad, Minnehaha County Farm Bureau President. "When we learned of the SDFB Centennial Community Initiative it seemed like a perfect opportunity to help this organization expand their ranching operation with a breeding beef component."
Additional support was received by the South Dakota Herford Association and local beef breeders who helped provide cattle for the operation.
The McCrossan Boys Ranch Breeding Cattle Program is one of the first of several SDFB Centennial Community Initiative projects that will be announced in coming weeks. The SDFB Centennial Community Initiative is a grant program for community projects that serve a need in a community, make a difference, have high visibility and reflect Farm Bureau's mission and vision. SDFB is investing $100,000 in local communities for community improvement projects during its centennial year in 2017.
You can learn more about McCrossan Boys Ranch by visiting www.mccrossan.org. For more about South Dakota Farm Bureau visit www.sdfbf.org.