Noem, Cramer, Peterson Introduce Legislation to Address Wetland Determination Backlog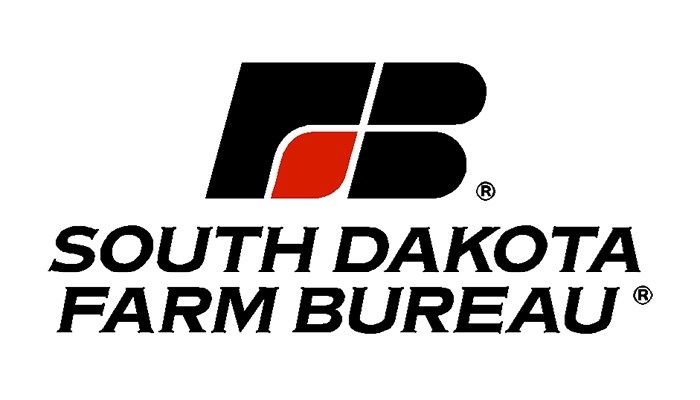 Representatives Kristi Noem (R-SD), Kevin Cramer (R-ND), and Collin Peterson (D-MN) today introduced the bipartisan Wetland Determinations Efficiency and Transparency Act. This legislation aims to address the backlog of wetland determinations and enact permanent reforms that make the determination process more efficient, accountable, and transparent.
"Part of promoting sustainable conservation practices is ensuring programs and processes work for the producers who use them," said Rep. Noem. "Waiting years before knowing whether a person can improve their land without jeopardizing a wetland or their participation in farm programs is an unacceptable and costly delay. Together with Reps. Cramer and Peterson, we are offering real reforms that can help eliminate the backlog and ensure timely and accurate determinations are made from here on out."
"Not since the 1990s has there been serious discussion about Swampbuster, at least not with landowner and producers' best interests in mind," said Rep. Cramer. "From streamlining wetland certifications to due process reform, this bill is a package of common-sense improvements which will benefit not only landowners and producers, but also the environment. With the next Farm Bill on the near horizon, I look forward to working with Kristi and Collin, and engaging with our stakeholders, to help make these reforms reality."
"This bill starts the conversation about how we can help address the wetland determination backlog facing producers in our region," said Rep. Peterson. "I will continue to work with my colleagues to give producers the tools they need to make improvements on their land which can increase yields, reduce the risk of flooding, and improve water quality, as well as make it easier to stay in compliance with conservation rules."
The National Resources Conservation Service (NRCS) is responsible for determining whether land qualifies as a wetland, and therefore, is protected for conservation purposes according to so-called "Swampbuster" rules. If property is determined to be a wetland, certain changes – such as laying drain tile in a field – are not allowed without a landowner losing the ability to participate in federal farm bill programs and crop insurance. In recent years, producers have faced a significant backlog in wetland determination. As of June 1, 2016, 3,086 requests were outstanding in the Prairie Pothole Region – 1,374 of which were made in South Dakota, 757 in North Dakota, and 325 in Minnesota.
"Many Farmers in South Dakota are experiencing challenges in receiving timely and accurate wetland determinations from the NRCS. We've been calling for increased transparency, timely determinations including a fair and efficient appeals process for many years," said Jerry Schmitz, farmer from Vermillion and President of the South Dakota Soybean Association. "We want to thank Representatives Noem, Cramer, and Peterson for their leadership on this critical issue, and for their strong support of farmers across the U.S. This legislation will make a real difference in the lives of thousands of farmers within our state."
"Several years of waiting to get optimal production out of a piece of property can have serious financial consequences for a producer," said Scott VanderWal, President of the South Dakota Farm Bureau. "A more timely and transparent process will help landowners better understand if the use of water management practices to enhance the soil for crop production is available to them. We're grateful to Representatives Noem, Cramer, and Peterson for offering a solution that makes the determinations process more efficient and accountable."
"We are grateful to have someone like Representative Noem and her colleagues recognize how crucially important it is to make the wetland determination process easier for producers," saidDoug Sombke, President of South Dakota Farmers Union. "While the backlog has decreased this year, it gives us a critical opportunity to move reforms forward before requests spike again."
"The South Dakota Corn Growers have supported farmers using the best stewardship practices available," said Keith Alverson, President South Dakota Corn Growers Association. "It is important that farmers have answers to these wetland determinations and congresswoman Noem's legislation helps address those issues. We appreciate her efforts on this."
More specifically, the Noem-Cramer-Peterson legislation would:
· Ensure timely determinations. The USDA would be given 60 days to make wetland determinations, after which producers would be protected from penalties during a transition period to come back into compliance.
· Make the appeals process more efficient. If a producer believes a determination is incorrect, they would be given the option of either going through the administrative appeals process or appealing directly to the federal district court.
· Allow third parties to be better used as a resource to shrink backlog and ensure timely determinations. The USDA would be able to utilize approved third-party data and technical assistance when making a final certification, leveraging outside expertise without a cost to taxpayers.
· Improve transparency. Clarifies in law the NRCS's responsibility to share any and all information used for the determination with producers. Additionally, the legislation puts the burden of proof to the federal government, rather than the producer.