North Central South Dakota to Benefit from South Dakota Farm Bureau Centennial Community Initiative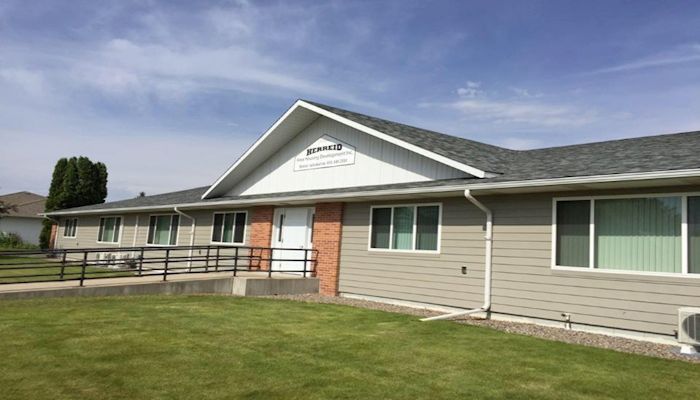 A north central South Dakota community will celebrate improvements to provide more housing to the community of Herreid on Wednesday, July 12, 2017 at 10:30 a.m. A refurbished 8 plex on Main Street in Herreid is possible thanks to the South Dakota Farm Bureau Centennial Community Initiative.
"Herreid Area Housing Development Inc. (CCI) has been working to provide housing for individuals moving to the community as new and expanded agriculture business opportunities are bringing more people to our area to work," said Dick Werner, President, Herreid Area Housing Development. "We are very appreciative to SDFB for making these dollars available to help our community grow!"
In addition to support from the non-profit housing corporation, funding for the improvements was made possible by a $5,000 donation from the South Dakota Farm Bureau combined with a $500 donation from the Campbell / McPherson Farm Bureau. This project is one of several SDFB Centennial Community Initiative projects that will be announced in the coming weeks. The SDFB Centennial Community Initiative is a grant program for community projects that serve a need in a community, make a difference, have high visibility and reflect Farm Bureau's mission and vision. SDFB is investing $100,000 in local communities for community Improvement projects during its centennial year in 2017.
More information about Herreid Area Housing Development can be found on their page on Facebook. To learn more about South Dakota Farm Bureau visit www.sdfbf.org.