Perkins County to Celebrate New Concession Stand / Rest Rooms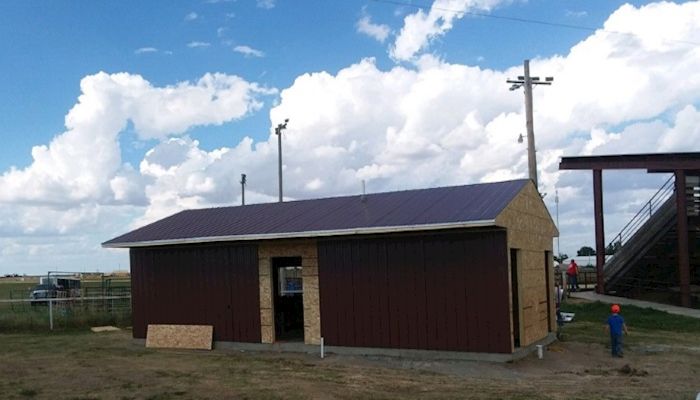 A new concession stand and handicap accessible restrooms have been built on the Perkins County Fairgrounds thanks to donations from the South Dakota Farm Bureau Centennial Community Initiative grant.
"The addition is a major improvement to the fairgrounds," said Ida Sanders, Perkins County Fair Board member. "In the past, restrooms consisted of either an outhouse or a very long walk to another building. The new facility will be much more convenient and welcoming to folks that come to events. We are very appreciative to Farm Bureau for making this a reality."
To recognize the project, a short program will take place on Saturday, August 5, 2017 at the new concession stand located on the Perkins County Fairgrounds in Bison. Following the program, a free meal of hot dogs, chips, ice cream and water will be served.
The project is possible thanks to funding of $2,000 from Perkins County Farm Bureau, $5,000 from South Dakota Farm Bureau and other donations from the community.
The improvements to the Perkins County Fairgrounds is one of several SDFB Centennial Community Initiative projects that will be announced in the coming weeks. The SDFB Centennial Community Initiative is a grant program for community projects that serve a need in a community, make a difference, have high visibility and reflect Farm Bureau's mission and vision. SDFB is investing $100,000 in local communities for community Improvement projects during its centennial year in 2017. To learn more about South Dakota Farm Bureau visit
www.sdfbf.org