SDFB Applauds Signing of the Phase One China Trade Agreement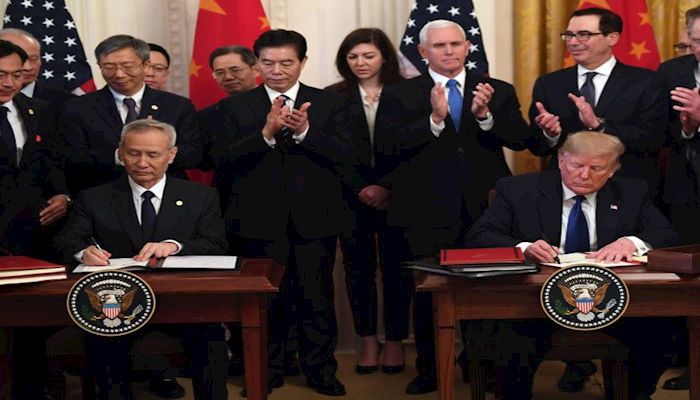 South Dakota Farm Bureau (SDFB) President Scott VanderWal of Volga, S.D., applauds the historic signing of the Phase One China Trade Agreement earlier today.
"This agreement is the result of two years of serious negotiation with China and will deliver a great boost to American farmers and ranchers who have experienced the impacts of market uncertainty and retaliatory tariffs on their operations," said VanderWal. "As part of the agreement, the Chinese will be buying up to $50 billion in U.S. agricultural products per year. This is an encouraging step in the right direction that will allow U.S. producers to once again increase exports to China. This is excellent news for South Dakota farmers and ranchers and will get the ball rolling for more trade deals in the near future."
VanderWal, who also serves as Vice-President of American Farm Bureau Federation, was part of the delegation that witnessed the signing in the East Room of the White House.
More information about South Dakota Farm Bureau can be found at www.sdfbf.org.