Second Wetland Mitigation Bank Credits Now Available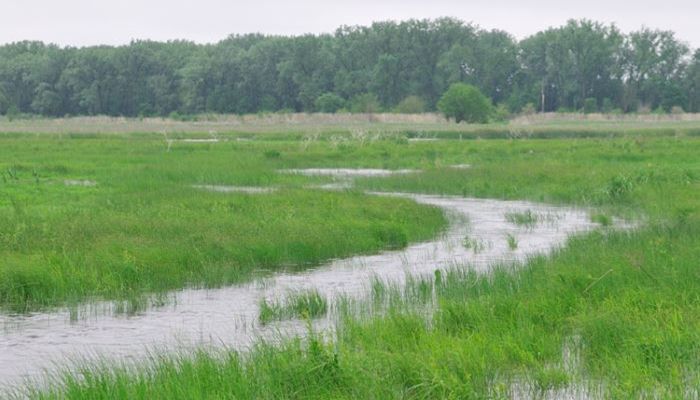 A second agriculture Wetland Mitigation Bank has released credits for purchase through the South Dakota Ag Wetland Exchange (SDAWE). South Dakota Farm Bureau (SDFB) is the sponsor of the SDAWE, which provides ag wetland bank credits for sale to landowners to offset impacts from past or planned wetland conversions.
The second wetland mitigation bank site has released 34.6 credits and is located in Spink County, which is part of the Middle James Geographic Service Area (GSA). The credits are available for purchase by other landowners who are located in the same GSA.
"Momentum is definitely growing in wetland mitigation banking and South Dakota Farm Bureau is pleased to offer another option for landowners to access credits, which may assist them in their wetland conversions," said Krystil Smit, SDFB Executive Director.
Earlier this year, 11.5 credits were made available in Deuel County, S.D., in the Minnesota River Geographic Service Area. According to Smit, those credits are nearly all sold, with only 2.9 available credits remaining in the first release.
Wetland mitigation allows producers to comply with federal Swampbuster regulations. The program was created by the 2014 farm bill.
Interested buyers can start the credit trading process by going www.sdagwetlandexchange.com. Potential buyers are able to make purchase offers on available credits through the website.
If credits are not available in a specific area, visitors to the site can enter their contact information and will be notified when credits become available.
Farm Bureau continues to seek landowner host sites for ag wetland mitigation in other service areas throughout the state. Landowners
who are interested and may have a land parcel that would be a good potential for mitigation are encouraged to contact the South Dakota Farm Bureau office at 605-353-8050.