South Dakota Farm Bureau Honors Members at Annual Convention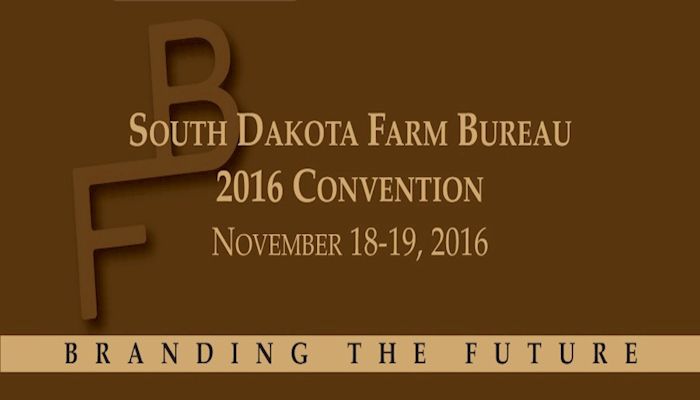 South Dakota Farm Bureau honored several SDFB members with awards during its recent Annual Convention. Below is a summary of the honors given.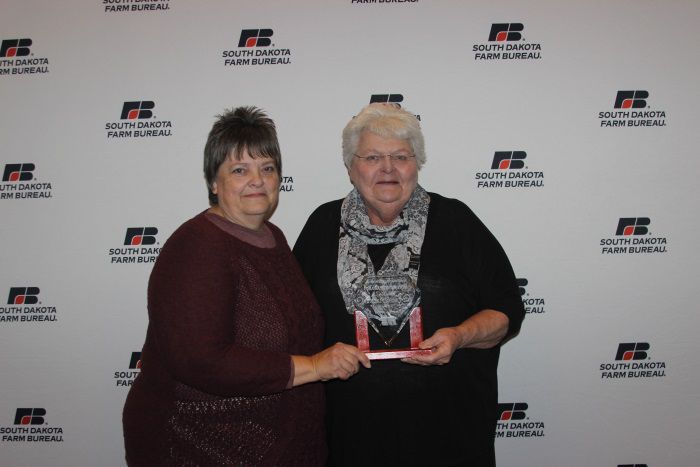 The Anne Hunter award was awarded to Judy Schumacher of the Deuel/Grant county Farm Bureau. Schumacher was honored for her dedication and passion to the Women's Leadership Team over the years. The award is named after Hunter, who was also Schumacher's late mother. Like her mother, Schumacher was recognized as someone who worked tirelessly as a volunteer to advance the organization and the farm and ranch families that it represents.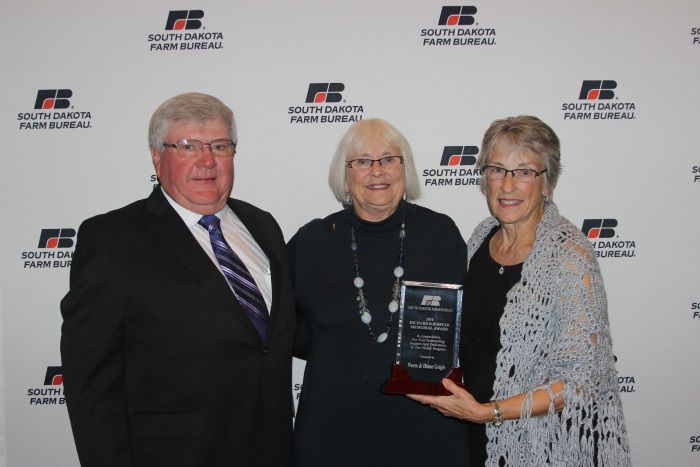 Norman and Diane Geigle of Pennington/Jackson county Farm Bureau were given the Richard Kjerstad Friend of Young Farmers & Ranchers award. This honor is named after former SDFB President Richard Kjerstad and is given to a supporter of the YF&R program within SDFB. The Geigles have been active in SDFB for over 40 years and served in leadership roles in YF&R, the Women's Leadership Team and on the SDFB board.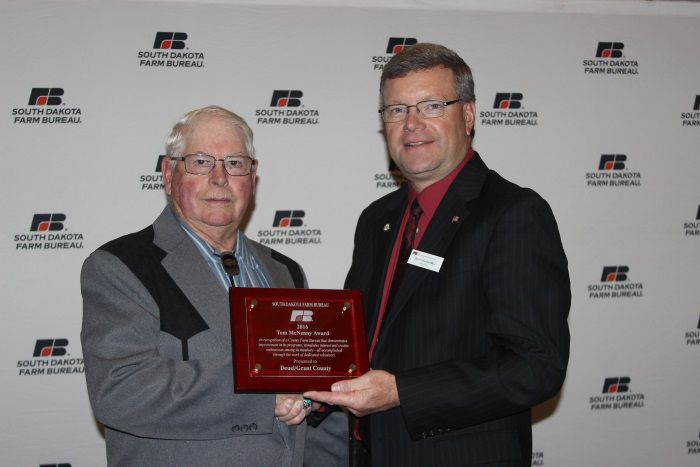 Deuel/Grant and Pennington/Jackson counties were recognized as outstanding County Farm Bureaus through the Tom McNenny award. McNenny was a Meade county rancher who believed in the volunteer spirit and its importance in the Farm Bureau organization. He also served as SDFB president from 1963 to 1967. Deuel/Grant was recognized as the small county winner and Pennington/ Jackson as the large county winner.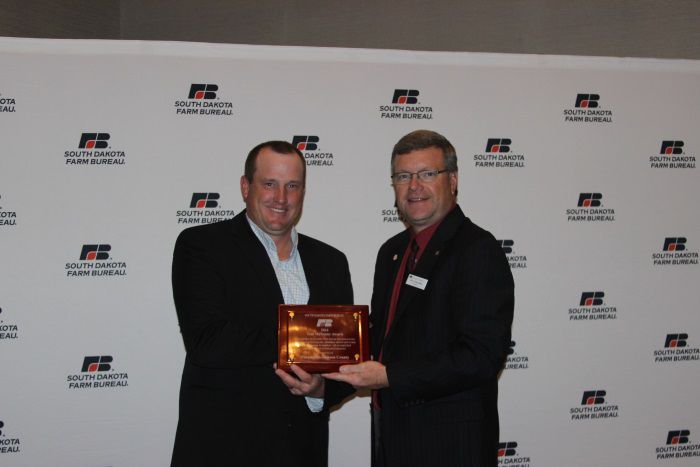 SDFB's 99th Annual Convention was held November 18-19, 2016 at the Rushmore Plaza Holiday Inn in Rapid City.