South Dakota Farm Bureau Honors Winners of Anne Hunter and Tom McNenny Awards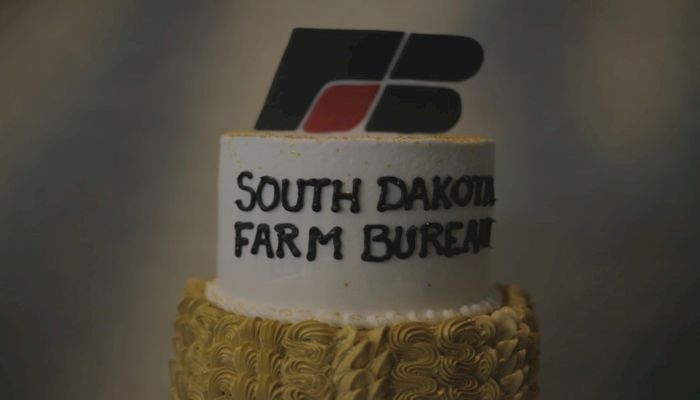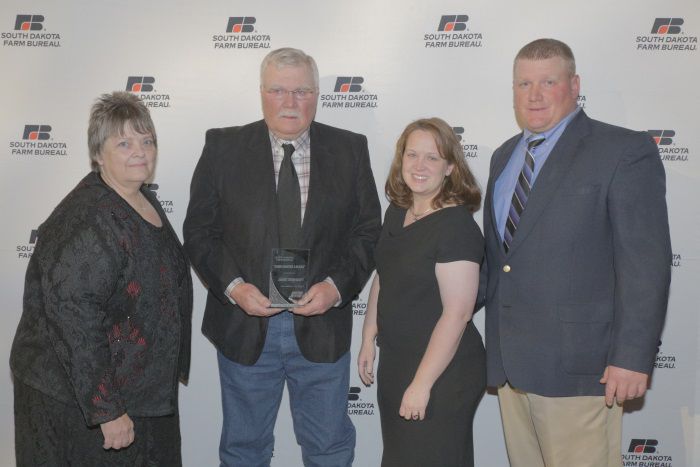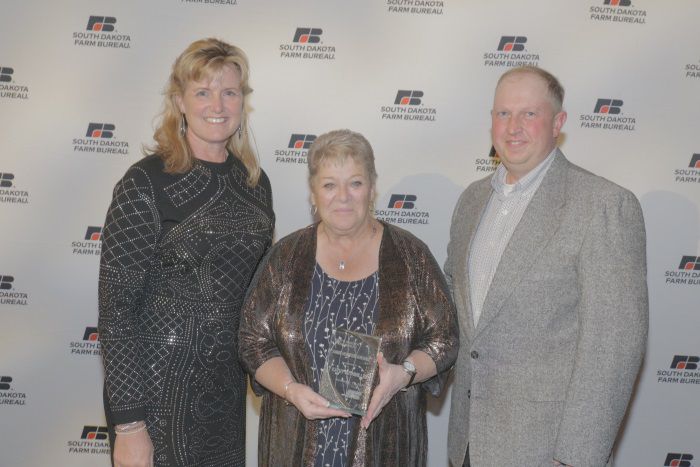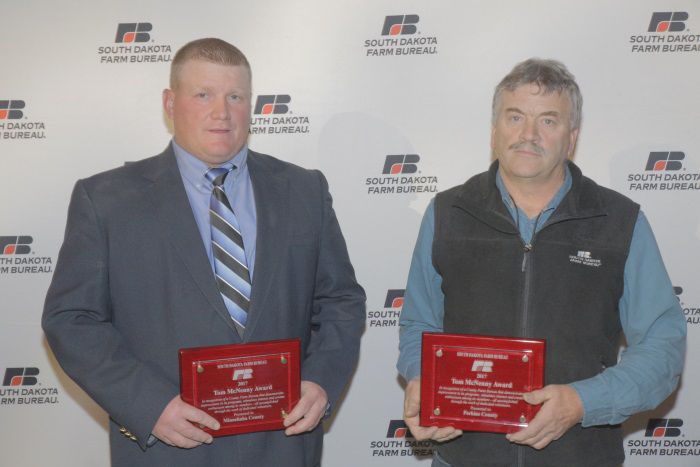 South Dakota Farm Bureau (SDFB) honored several volunteers and outstanding county Farm Bureaus during the SDFB Centennial Convention held recently in Sioux Falls, S.D.
The South Dakota Farm Bureau Women's Leadership Team announced the Anne Hunter Volunteer Award, in memory of a long-time, dedicated Farm Bureau volunteer. In Anne's memory, two women were named as winners of this award. The 2017 winners included Kathy Guthmiller of Menno, S.D., and the late Jane Gebhart of Meadow, S.D.
"Both of these women exemplified a strong passion for educating students and consumers," said Cindy Foster, SDFB Women's Leadership Team chair. "We were honored to acknowledge both of them during our 100-year celebration."
Also at the Centennial Convention, SDFB acknowledged outstanding county Farm Bureaus through the Tom McNenny Award. McNenny was a SDFB president and the award is given to county Farm Bureaus that show improvement in their programs.
Winning the award this year was Minnehaha and Perkins county Farm Bureaus. Ron Krogstad of Baltic, S.D., is the president of the Minnehaha County Farm Bureau and Travis Gebhart of Meadow, S.D., is the president of Perkins County Farm Bureau.
More information about South Dakota Farm Bureau can be found at www.sdfbf.org.