South Dakota Farm Bureau President Meets with Trump, Pence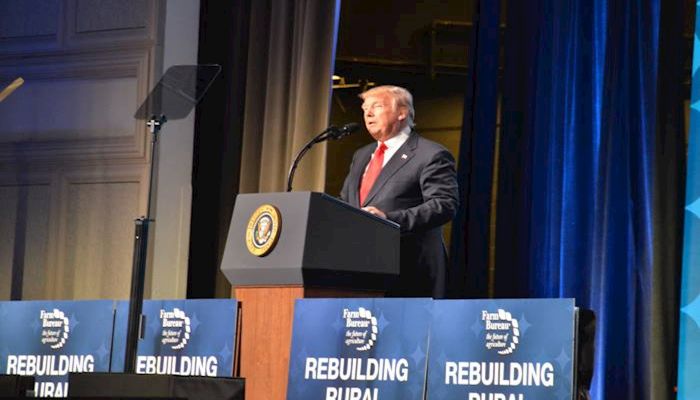 South Dakota Farm Bureau (SDFB) President Scott VanderWal of Volga, S.D., met today with President Trump and Vice President Pence to share the financial impact of trade and tariffs on farmers and ranchers across the country and here in South Dakota.
"This was an incredible opportunity to show both President Trump and Vice President Pence our support for fixing the trade disputes, but also to stress the negative impacts if these trade disputes drag out much longer," said VanderWal.
VanderWal, who also serves as American Farm Bureau Federation (AFBF) Vice President was joined by other state Farm Bureau presidents from Texas and Illinois. The original meeting was scheduled with Pence. President Trump's appearance was unscheduled, but the commander-in-chief said he wanted to stop by to express his appreciation for agriculture, as well as his broad support for rural America.
In addition to visiting with Trump and Pence, the delegation visited with Agriculture Secretary Sonny Perdue and Ambassador Gregg Doud, chief agricultural negotiator in the Office of the U.S. Trade Representative.