South Dakota Farm Bureau (SDFB) Members Win Leopold Conservation Award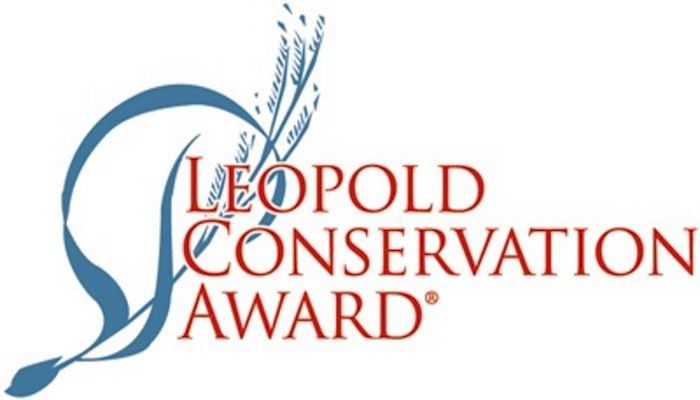 South Dakota Farm Bureau commends Johnson Farms of Frankfort, S.D., for being selected as the winner of the 2019 South Dakota Leopold Conservation Award.
The award is given in honor of conservationist, Aldo Leopold, and recognizes private landowners who inspire others with their dedication to the land, water, and wildlife resources in their care.
Alan and Mickie Johnson, with their son Brian and his wife Jamie, farm 1,800 acres of cropland and 500 acres of grassland in Spink County. The Johnson family was recognized for their agricultural conservation practices that allow them to be more efficient without buying more land.
"South Dakota Farm Bureau is made up of members who are well respected in their communities for their farm and ranch practices, we congratulate the Johnson family for being recognized with this honor and their commitment to preserving the rural way of life," said Krystil Smit, South Dakota Farm Bureau Executive Director.
The award is presented annually by Sand County Foundation, the South Dakota Cattlemen's Association and South Dakota Grassland Coalition. Johnson Farms will be presented with the $10,000 award, and a crystal depicting Aldo Leopold at the South Dakota Cattlemen's Association's Annual Convention in December.
Finalists for the award included the Bien Ranch of Veblen in Marshall County, Blair Brothers Angus Ranch of Vale in Butte County and Hefner Ranch of Whitewood in Lawrence County.
More information about the award can be found at leopoldconservationaward.org. To learn more about South Dakota Farm Bureau visit www.sdfbf.org.