South Dakota Farm Bureau Supports Creation of Combined South Dakota Ag and Natural Resources Department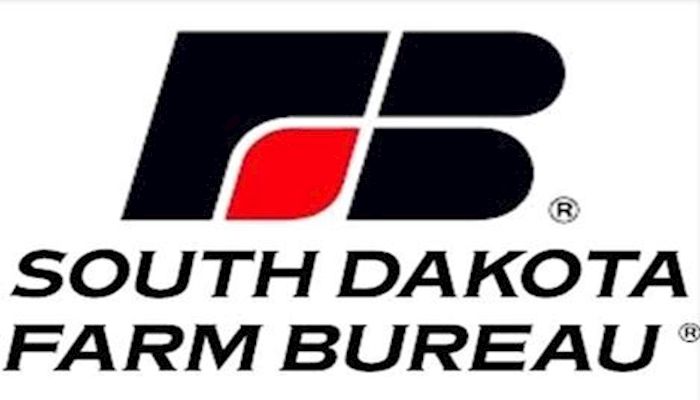 For Immediate Release
January 12, 2020
For more information:
Brenda Dreyer
605-290-8223
brenda@sdfbf.org

South Dakota Farm Bureau Supports Creation of Combined South Dakota Ag and Natural Resources Department
South Dakota Farm Bureau (SDFB) has more than 100-years of a proven track record for visionary leadership and having the pulse on the needs of the agriculture industry in South Dakota. Our commonsense values and trusted influence in the state are why SDFB confidently supports merging the South Dakota Department of Agriculture (SDDA) and the Department of Environment and Natural Resources (DENR).
The proposed creation of the South Dakota Ag and Natural Resources Department was a bold decision made by Governor Noem in August. We believe this merger will make government work better for farmers and ranchers and will strengthen the future of agriculture.
The agriculture industry is continually evolving, and we must also evolve and be on the leading edge of it. There is no better time than now to solidify agriculture's role in protecting our environment and natural resources while ensuring our industry in South Dakota remains economically viable and growing. We need the expertise and experience of those who understand production and livestock agriculture to pair that knowledge in the protection of our valuable water, land and air assets in the state.
We are the only truly grassroots organization in the state whose members direct the actions and policy direction of everything we do in SDFB. After careful consideration, research and countless discussions on local and state levels, our members voted in favor of a resolution at our annual meeting to support the departments' merger. Many of our members currently must deal with two different departments when it comes to permitting inspections and compliance issues. Our members will be better served if they can access one department and if staff from the combined department has a better understanding of our members' day-to-day operations.
These issues are especially important to me because I understand them firsthand as a working farmer and cattle feeder in my family operation by Volga. Farmers and ranchers work regularly with the DENR to protect the environment and also with the SDDA on regulatory issues. We will achieve better outcomes by combining the expertise of our state employees and streamlining services for our farmers and ranchers.
I have personally worked with Governor Noem on issues important to agriculture on a state and national level, beginning when she was in the state legislature, then as a member of Congress and now as Governor. As a farmer/rancher herself, she understands what it takes to feed the world while protecting our limited resources. We have confidence that she has the best interest of agriculture in mind with this merger, is working to move the industry forward and position South Dakota as leaders in the nation.
This merger should not be a political issue as some may try to make it. Combining our agriculture and natural resources departments is a practical, common-sense move that will better serve producers and protect the environment, while reducing the burden of government on South Dakotans.
Sincerely,
Scott VanderWal
President, South Dakota Farm Bureau
scottvanderwal@msn.com
605-695-5479