South Dakota Farm Bureau Talks Agriculture in Washington, D. C.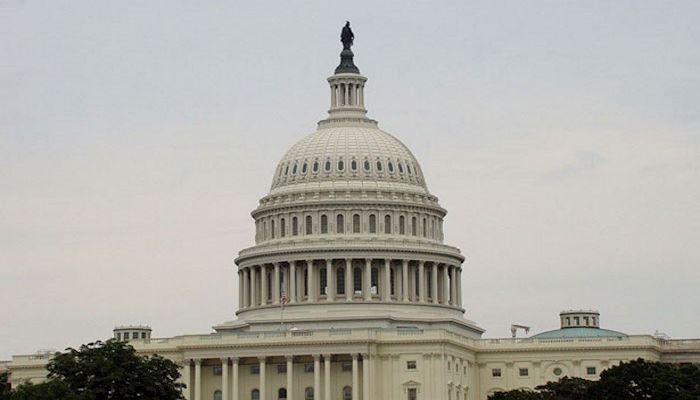 South Dakota Farm Bureau (SDFB) officials recently returned from a trip to Washington, D.C. where they engaged with elected leaders, congressional staff members, and officials on priority issues important to the ag community in South Dakota.
"The trip was nicely organized and allowed us to learn a lot of facts that were both encouraging and showed us we still have a lot of work to do," said Jeffery Gatzke, a producer from Hitchcock who serves as vice president of the SDFB Board. "We had a very good visit with Sen. John Thune and I could tell he was genuinely interested in our concerns and thoughts on various issues."
The delegation visited with officials from the Mexican Embassy, American Farm Bureau Federation, USDA and EPA. In addition, the group had discussions with the South Dakota's congressional delegation and their staff members.
"Our visit to D.C. was a positive experience," said Reid Jensen, a producer from Burbank who serves on the SDFB Board of Directors. "I felt the individuals we met with were interested in our views on issues that are important to us and South Dakota agriculture."
While in D.C., SDFB President Scott VanderWal did a live interview on RFD-TV about issues facing South Dakota farmers and ranchers. To view his interview, follow this link: https://bit.ly/2FyV6Vr .
Attending from South Dakota Farm Bureau included:
Scott VanderWal, SDFB President
Volga, S.D.
Jeffery Gatzke, SDFB Vice President
Hitchcock, S.D.
Reid Jensen, SDFB Board Member
Burbank, S.D.
Michael Schmidt, SDFB Board Member
Dell Rapids, S.D.
Jerry Runia, SDFB Board Member
Estelline, S.D.
Scot Eisenbraun, SDFB Board Member
Wall, S.D.
Krystil Smit, SDFB Executive Director
More information about South Dakota Farm Bureau can be found at www.sdfbf.org.