South Dakota Farm Bureau Unveils New Website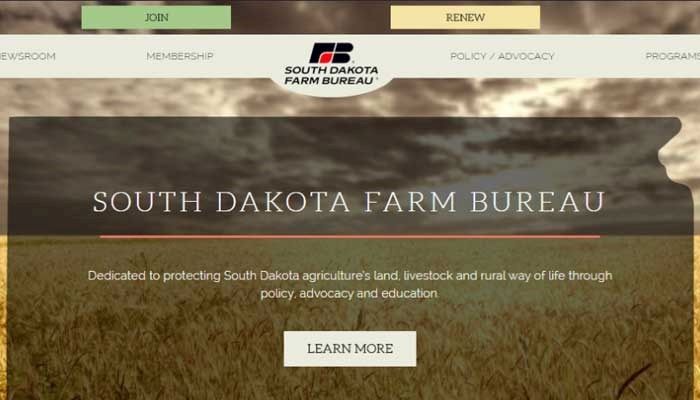 Although at the same web address as before, www.sdfbf.org, the South Dakota Farm Bureau Federation's website has a new look, new features and new accessibility on mobile devices. The revamped site made its debut on April 1.
"We are proud of the new site and how it's going to better serve our members and the public who are looking for information on agriculture, Farm Bureau programs or events," said Krystil Smit, Executive Director of the South Dakota Farm Bureau (SDFB).
The SDFB website is now completely mobile-friendly and will load in the correct format whether you're on a laptop, smart phone or tablet.
"With so many people getting their news on the go, being mobile-friendly was a huge priority. Checking news, renewing membership or registering for an event are now not only possible, but effortless with this new site," Smit added.
The site's navigation has been streamlined, and now includes shortcuts on the homepage for easy access to important sections like Policy/Advocacy, Latest News, and Benefits.
The South Dakota Farm Bureau is the largest general ag organization in the state, representing more than 16,000 farm, ranch and rural families across the state. Visit the new website at www.sdfbf.org.