South Dakota Farm Bureau Urges VOTE YES on Amendment C in June Primary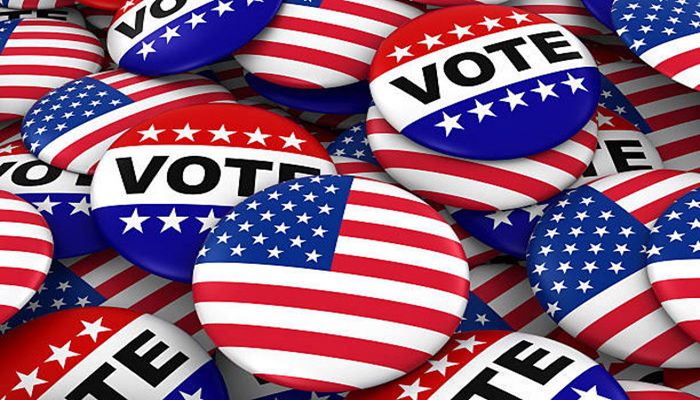 South Dakota Farm Bureau (SDFB) is urging voters to VOTE YES on the Taxpayer Protection Amendment, Constitutional Amendment C in the June Primary.
Constitutional Amendment C would establish a 60% voting requirement for certain future ballot measures, specifically those that would increase taxes or cost the state more than $10 million in the first five years.
Currently, all it takes is a simple majority vote (50% plus 1) to pass a ballot measure on a South Dakota ballot.
"Amendment C is good policy for South Dakota," said Scott VanderWal, South Dakota Farm Bureau President. "Amendment C makes it harder to raise taxes and protects the pocketbooks of hardworking South Dakotans."
The South Dakota Legislature is required to have a 66% vote to raise taxes. This is a high standard that should be held. Constitutional Amendment C only requires a 60% margin of voter approval for ballot measures.
"It's also no secret that the population centers in South Dakota are growing. Amendment C helps rural South Dakotans have a voice in whether to raise taxes," said VanderWal. "For over 100 years, SDFB has served as an advocate for tax limitation and strong fiscal responsibility. Protect the rural voice and VOTE YES on Amendment C in June."
The June primary will be held on June 7 and polls are open from 7 a.m. to 7 p.m.
You can find language for the proposed amendment on the Secretary of State's website by clicking here.
Use the state's voter information portal to find a polling place near you!
This year, all South Dakota voters will be asked to weigh in on Constitutional Amendment C even if you don't have a candidate running in the primary election.
If you have questions on Amendment C, please feel to reach out to SDFB State Policy Director Matthew Bogue at Matthew@sdfbf.org or 605-377-8833.