South Dakota Farm Bureau Women's Leadership Team Share the Farm Bureau Story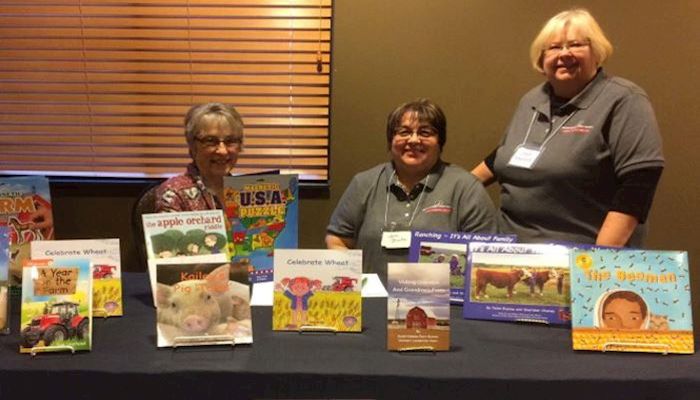 The South Dakota Farm Bureau (SDFB) Women's Leadership Team (WLT) shared the Farm Bureau story at the Women in Blue Jeans Conference held recently in Mitchell, S.D.
During the event, WLT members had Accurate Ag Books on hand for participants to review. Accurate Ag books are used in schools, classrooms, libraries, business waiting rooms and more, to promote agriculture. This year, members of the team authored their own book titled, "Visiting Grandpa and Grandma's Farm".
"The conference is a great way to network with ladies who are passionate like us about agriculture," said Diane Geigle, WLT member from Wall, S.D. "We were able to receive valuable updates on technology and issues affecting our industry."
The annual event is presented each year by a group of dedicated volunteer women to provide education, inspiration, and networking opportunities to women of rural America.
More information about Women's Leadership Team at SDFB and the Accurate Ag Books can be found at www.sdfbf.org.