South Dakota Farm Bureau Women's Leadership Team donates dollars to Regional Health Foundation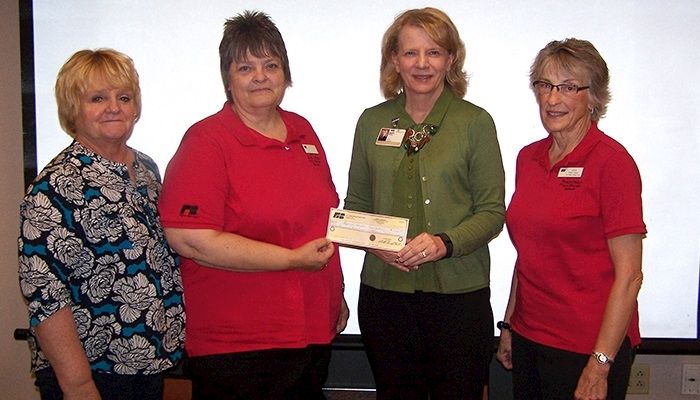 South Dakota Farm Bureau (SDFB) Women's Leadership Team (WLT) presented a $1,300 check to the patient crisis fund with the Regional Health Foundation in Rapid City, S.D., on May 17. The funds will be used to provide meals to families that have patients staying in the hospital. Donations from county Farm Bureau organizations across the state made the monetary gift possible.
"It is very gratifying for the members of South Dakota Farm Bureau to partner with the Regional Health Foundation to bring meals to family members of children who are in the hospital," said Cindy Foster, WLT chair. "It is one less thing they have to worry about so they can concentrate on their child's well-being."
The donation to the patient crisis fund with the Regional Health Foundation is SDFB's way to celebrate "Our Food Link," a program of the American Farm Bureau Federation that recognizes the safe, abundant and affordable food provided by America's farmers and ranchers. SDFB also delivered $1,300 worth of groceries to the Ronald McDonald House in Sioux Falls in April. They also plus pledged to continue their support of fresh milk and eggs delivered weekly throughout the year to the Ronald McDonald Houses as part of the program.
"The 'Our Food Link' program is a great way for our county Farm Bureau members to give back to local communities and help individuals in need right here in our state," said Renae Gebhart, WLT coordinator for SDFB.