South Dakota Farm Bureau to Offer Virtual Dakotafest Educational Forums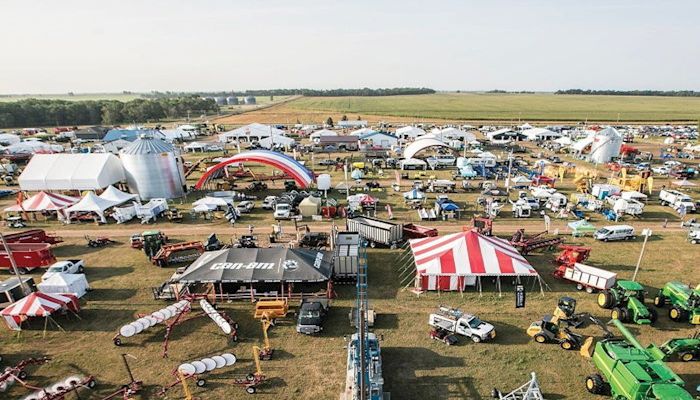 The cancellation of Dakotafest at the Schlaffman Farm near Mitchell, S.D. is not stopping Dakotafest organizers from providing educational forums on the days Dakotafest would have been held. South Dakota Farm Bureau (SDFB) will be leading a number of the virtual forums Aug. 18-20, 2020.
SDFB will begin their forums on Tuesday, Aug. 18 at 10:30 a.m. with The Current State of the Ag Economy. Walt Bones, former South Dakota Secretary of Agriculture will moderate the panel featuring Kathryn Birkeland, Chair of Economics and Decisions Sciences at the University of South Dakota, Michael Nepveux, Economist for American Farm Bureau Federation (AFBF) and Arlan Suderman, Chief Commodities Economist, Stone X.
At 1 p.m. a forum titled, Leading the #1 Industry in South Dakota – A View of Agriculture from the Top will include South Dakota Lt. Gov. Larry Rhoden and Dr. Dustin Oedekoven, South Dakota State Veterinarian. Gov. Kristi Noem will begin the discussion by offering pre-recorded comments. Bones will also moderate this panel.

On Wednesday, Aug. 19 at 1 p.m., South Dakota Congressional leaders will offer an Ag Chat from the Hill to South Dakota. Sen. Mike Rounds and Rep. Dusty Johnson are both confirmed to share updates from Congress. The panel will be moderated by Bones.
On Thursday, SDFB will present the latest speaker in their special Pasture to Plate Webinar Series featuring Dr. Ted Schroeder of Kansas State University at 7:30 p.m. Schroeder will be presenting on Mandatory Price Reporting and Price Discovery. SDFB Executive Director Krystil Smit will moderate this webinar discussion.
To view the full forum schedule and to register visit sdfbf.org or by visiting dakotafest.com. Pre-registration is necessary to take part in the virtual Dakotafest forums.