South Dakota Gives Back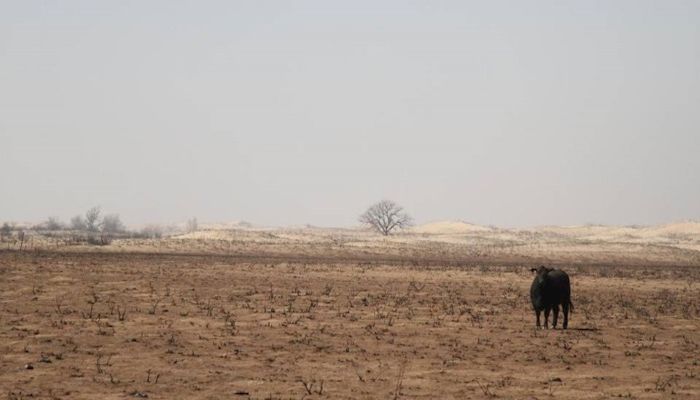 Relief is on the way to farmers and ranchers who have suffered losses following devastating fires in Texas, Oklahoma, Kansas and Colorado. Beresford, S.D. farmer Jed Olbertson, in cooperation with South Dakota Farm Bureau, is coordinating donations of hay and financial support that will be shared with those in need.
Through social media, Olbertson was able to connect with other farmers across the country to begin putting a plan in place to help farmers and ranchers who have been impacted by the fires.
"While there are a lot of needs, we felt the best place to start was by providing hay to feed their livestock," said Olbertson. "In just a few day's time we already have three semi-truck loads of hay donated that we are hoping to deliver to Kansas early this week."
Those Olbertson has connected with that are donating and transporting hay will be gathering at the Farmers Co-op in Beresford this week to load trucks and begin the trip. In addition to providing hay, a fund has been established for cash donations at the State Bank of Alcester. The monetary donations will help offset the costs of transportation and any remaining funds will be donated to the fire relief effort. To contact the State Bank of Alcester, call them at 605-934-2500. Checks can be sent directly to the bank at PO Box 168, Alcester, SD 57001.
"We know times are tough right now for those of us in agriculture, but what has happened to farmers and ranchers with these terrible fires puts things in perspective," said Olbertson. "It simply makes you feel good to help others who are going through some unimaginable stress."
Olbertson is just one South Dakota producer inspired to coordinate hay donations. Others, including some from the Garretson area, are also arranging hay to be delivered.
South Dakota Farm Bureau is taking part of this effort to give back in a small way for the support area farmers and ranchers received following past disasters in South Dakota.
"Following the Atlas blizzard in 2013, producers around the country provided similar support when thousands of cattle in South Dakota died following record breaking snowfall," said Krystil Smit, SDFB Executive Director. "We are honored to provide whatever support and coordination we can to this effort to pay forward the help our farmers and ranchers have received. Through our collaboration with Farm Bureau organizations in the states affected by the fires, we can help identify the best legitimate sources to receive hay and monetary donations."
If you have questions or would like more information about providing donations for farmers and ranchers impacted by the fires, contact South Dakota Farm Bureau at 605-353-8050 or via email at julie@sdfbf.org. A Facebook page is also being created and can be found at SD High Plains Fire Relief.