Stop and Visit with SDFB at the Black Hills Stock Show and Rodeo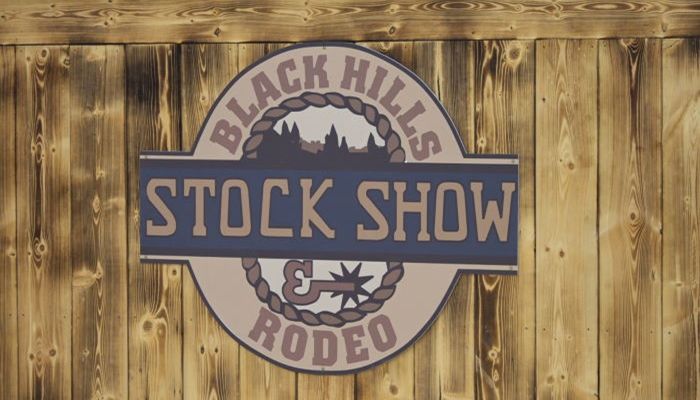 South Dakota Farm Bureau (SDFB) will be part of the Black Hills Stock Show and Rodeo (BHSS) taking place Jan. 28 – Feb. 5, 2022 in Rapid City.
SDFB will be in LaCroix Hall at The Monument in booths 17 and 18. Stop by for information on important policy priorities and to learn about the benefits of being a member, including the new South Dakota Farm Bureau Health Plan. 
Additionally, SDFB is the sponsor of the Ag Adventure Zone as a special project of the South Dakota FFA Foundation during the show. Located in the Rodeo Zone, the FFA Ag Adventure Zone will feature interactive and educational exhibits. The exhibits will be in the Ice Arena.
On Monday, Jan. 31, high school FFA members from South Dakota, Nebraska and Wyoming will also attend interactive presentations and learn from industry leaders on topics in four agriculture pathways including animal systems, plant systems, power/structural systems and advocacy/communications. 
John Geigle, a SDFB member from Pennington/Jackson County will be presenting on advocacy at 9:30 a.m. in the Barnett Fieldhouse on Jan. 31.
Livestock shows and sales, professional rodeos and a trade show are just a few of the other events on tap at the event that draws close to 300,000 attendees.
The SDFB Young Farmers & Ranchers Committee (YF&R) will be selling raffle tickets for a rifle during the 10-day show. The drawing will take place at the SDFB Annual Convention, November 18-19, 2022.
A special event at the BHSS is a Rancher Appreciation Social, sponsored by Pennington/Jackson County Farm Bureau, which takes place on Monday, Jan. 31 in the Theatre Lobby in The Monument from 2-5 p.m.  Additional sponsors include Butte/Harding/Lawrence and Meade/Ziebach County. For tickets, stop by the SDFB booth during the show.
For more information on the Black Hills Stock Show and Rodeo visit www.blackhillsstockshow.com. For more information on South Dakota Farm Bureau visit www.sdfbf.org.