Technology, Weather and South Dakota Future a few topics at SDFB Convention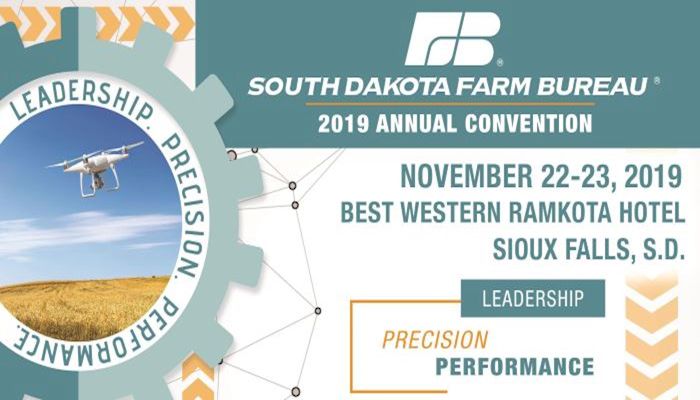 Leadership. Precision. Performance. is the theme of SDFB's 102nd Annual Convention Nov. 22-23, 2019 in Sioux Falls, S.D. In addition to important policy decisions, a terrific line-up of thought-leader speakers are on tap!
On the morning of Saturday, Nov. 23, a session entitled "Moving South Dakota Forward" will bring together elected leaders from the South Dakota Legislature along with S.D. Tourism Secretary Jim Hagen and Nick Jorgensen, a producer from Ideal, S.D., to discuss how the state's two largest industries – agriculture and tourism – can work together to reach new consumers and grow our state. Also on Saturday, Brian Karstens from KELO-TV will join us to share details on historical and future weather trends and how they impact agriculture.

For a complete schedule and to register, visit https://www.sdfbf.org/Get-Involved.
SDFB encourages you to make a motel reservation even if you are not sure of your plans. They can be reached directly at 605-335-0650. The motel reservation cut off is Nov. 1, 2019. The Best Western Ramkota Hotel has a 24-hour cancellation policy.