Young Farmers & Ranchers Attend National Leadership Conference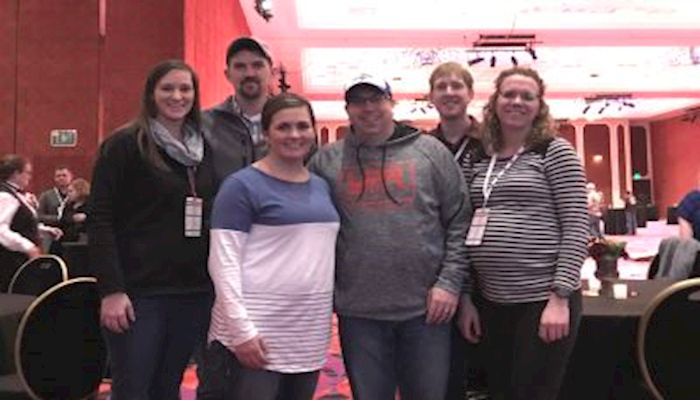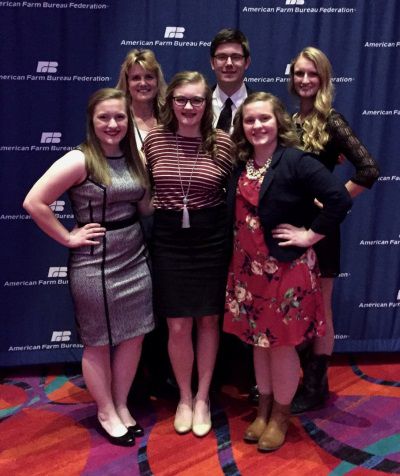 Pictured Front Row Left to Right: Jennifer Hurlbert; Rebekka Paskewitz and Joslyn Hurlbert
Back Row Left to Right: Helen Geppert; Mathew Bogue and Mariah Kessler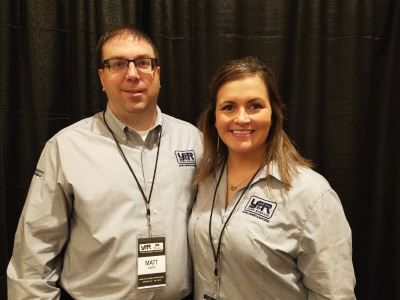 SDFB Young Farmer & Rancher Chairs Matt and Kristy Smith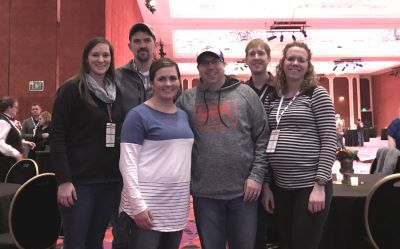 Pictured from the YF&R team left to right include: Natalie and Jon Eggers; Kristy and Matt Smith and Riley and Kailee Schwader
Members of the South Dakota Farm Bureau (SDFB) Young Farmers & Ranchers (YF&R) and Collegiate Farm Bureau traveled to Reno, Nevada recently to participate in the National YF&R Leadership Conference.
The annual event brings together young people from across the nation for an opportunity to network, learn, collaborate and find inspiration.
"We were able to learn a lot from speakers on topics such as estate transfers, banking, leadership and advocacy," said Matt Smith, SDFB YF&R Chairman. "It was a valuable experience and we were especially happy we were able to have others from YF&R and the collegiate team join us."
During the event, the Collegiate Discussion Meet competition took place. The discussion meet competition simulates a committee meeting where discussion and active participation are expected from each participant.
Participating from South Dakota included Jennifer and Joslyn Hurlbert of Clark, S.D., and Rebekka Paskewitz, Staples, Minn. Paskewitz advanced to the Sweet 16 round of the Collegiate Discussion Meet, but did not make it to the Final Four competition.
Joining the South Dakota delegation included Helen Geppert, Eastern Regional Manager and Collegiate Farm Bureau coordinator; and Lowell Mesman, Western Regional Manager and YF&R coordinator. A complete list of attendees includes the following:
Representing SDFB YF&R:
Matt and Kristy Smith, YF&R Chairs – Hitchcock, S.D.
Riley and Kailee Schwader, YF&R Vice-Chairs – Howard, S.D.
Jon and Natalie Eggers, YF&R Committee members – Sioux Falls, S.D.
Representing SDFB Collegiate Farm Bureau:
Joslyn Hurlbert, Clark, S.D.
Jennifer Hurlbert, Clark, S.D.
Mathew Bogue, Beresford, S.D.
Mariah Kessler, Pierre, S.D.
Rebekka Paskewitz, Staples, Minn.