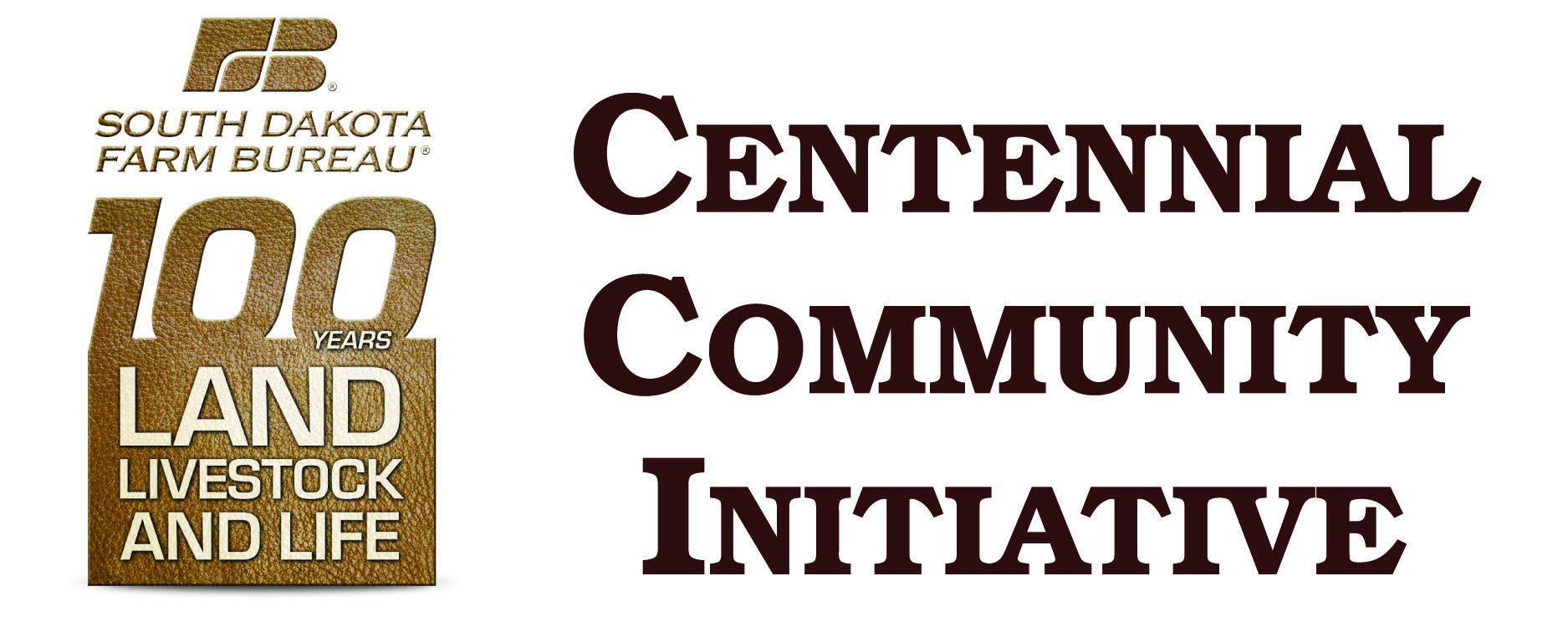 The South Dakota Farm Bureau Federation will be reinvesting $100,000 in local communities during its centennial year in 2017. The SDFB Centennial Community Initiative, (CCI) is a grant program for projects that includes the following criteria:
Applications for Centennial Community Initiative projects will be accepted through county Farm Bureaus. The deadline for applications is August 31, 2017.    Click here for Application
SDFB CCI grants of up to $5,000 per application will be awarded.

Funding in excess of the $5,000 CCI grant will be contributed by county Farm Bureaus (matching dollars are encouraged).
Applications for projects of any dollar amount will be considered.

Projects will allow Farm Bureau to make a difference in local communities, create a long lasting impact, provide visibility to Farm Bureau and generate media interest.
Project Awards will be given based on:

Impact on the Community
Need in the Community
Permanent Farm Bureau Recognition
Partnerships Included in the Project
Total Project Cost
The Level of Matching Funds from county Farm Bureaus
Applications are available by clicking on the "Click here for Application" link or by contacting your county or state Farm Bureau. Completed applications with attachments will be accepted through county Farm Bureaus.
Have a Question?
Contact us online or at 605-353-8050. You can also contact Western Regional Manager Lowell Mesman at 605-280-1319 or Eastern Regional Manager Helen Geppert at 605-770-8581. Grant presentations must be made by November 1, 2017.