Farm and Ranch Conference to Host Industry-Leading Expert on Succession Planning in Deadwood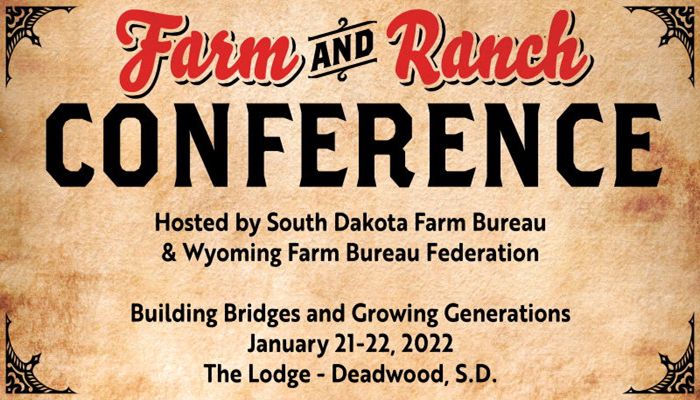 "Building Bridges and Growing Generations" is the theme for a Farm and Ranch Conference, Jan. 21-22, 2022, at The Lodge in Deadwood, S.D.
The event is co-hosted by Young Farmer & Rancher (YF&R) Committees from South Dakota Farm Bureau (SDFB) and Wyoming Farm Bureau (WFB). Sessions will take place on succession planning and healthy family relationships, soil health, entrepreneurship and political engagement over the two-day event.
Elaine Froese will headline the conference on Friday afternoon with a session on succession planning and healthy family relationships. The award-winning author, columnist and frequent television guest has helped farm families better communicate their expectations and timelines for the successful transition of their farm business. She specializes in conflict resolution and coaching farm families how to talk about tough issues.
Multi-generations are encouraged to attend this important session Friday afternoon and evening together for a rate of $40 per person. Registration for the entire two-day conference is $115 per person.
"Deadwood is a great location to bring people together for some fun, learn from a great group of presenters and network with others involved in agriculture," said Bryan Moes, SDFB YF&R Chair. "We are especially pleased to have Froese with us to share about succession planning. This is one of the most important conversations a family can have, and she is one of the best in the field."
For a complete schedule and to register online, visit YF&R2022. Registration is open until Jan. 7, 2022.
Additional information about SDFB Young Farmers & Ranchers Committee can be found at sdfbf.org or by visiting them on Facebook.