SD Farm Bureau Annual Convention
South Dakota Farm Bureau Annual Convention
Each year SDFB brings together farmers, ranchers and industry experts to discuss the top issues facing agriculture. In addition, county delegates gather to vote on policy for the coming year. The annual event also provides an opportunity to recognize members for achievements during the past year.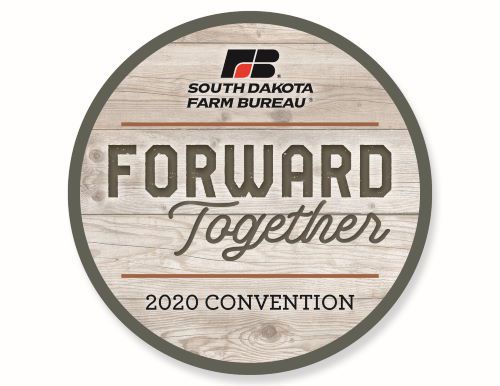 SOUTH DAKOTA FARM BUREAU 103rd ANNUAL CONVENTION
Enjoy a few videos of some of the speeches and award presentations that were part of the South Dakota Farm Bureau 103rd Annual Convention.
SDFB President Scott VanderWal Presentation
Sharing Our Harvest Luncheon comments from Cindy Foster, SDFB Women's Leadership Chair and Krystil Smit, SDFB Executive Director
Formal Banquet Award Presentations and Keynote Address by AFBF President Zippy Duvall
Congratulations to these award winners:
Anne Hunter Award given by SDFB Women's Leadership Team
The Anne Hunter Award is named after the Late Anne Hunter who served as the WLT Chair and recognizes a member of the Women's Leadership Team.
Shawn VanderWal 2020 Winner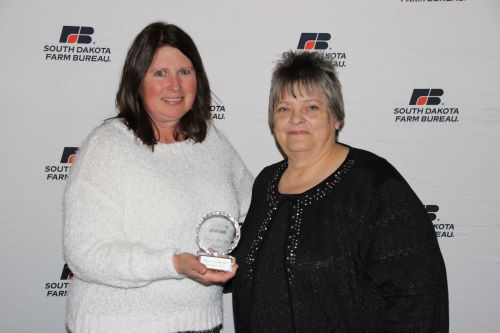 Cindy Foster 2020 Winner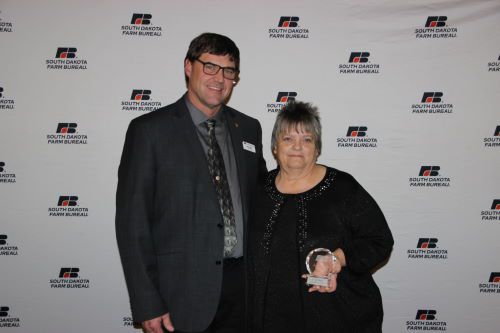 To learn more about the Anne Hunter Award follow this link //Get-Involved/Scholarships-and-Awards/Anne-Hunter-Award
Richard Kjerstad Friend of SDFB YF&R Award
This award honors the late Richard Kjerstad who was a former President of SDFB and member from Pennington/Jackson County.
Julie King Fritzsche 2020 Winner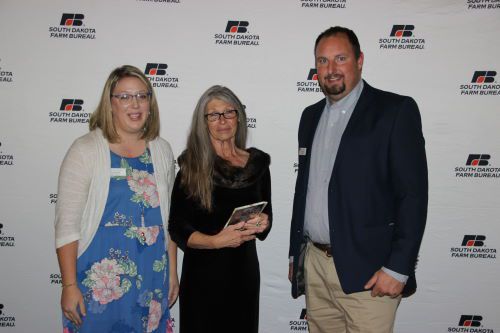 SDFB Friends of Agriculture Awards
The Friend of Agriculture Award is given to strengthen relationships between ag producers and agri-business. Winners are nominated by County Farm Bureaus and are recognized at the annual South Dakota Farm Bureau Convention.
2020 Winners
Wall Meat Processing/Red Rock Restaurant of Wall
Cammack Ranch Supply of Union Center
To learn more about Friend of Agriculture Award follow this link //Get-Involved/Scholarships-and-Awards/The-Friend-of-Agriculture-Award