Fast at Scene Training (F@ST)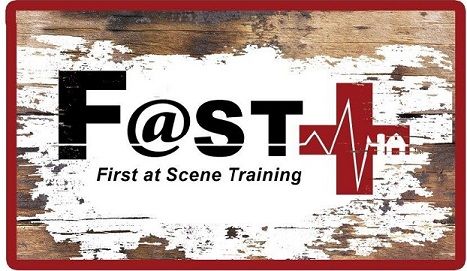 First At Scene Training (F@ST) is an educational program dedicated to teaching the first person at a rural accident scene how to properly react.
Every year in rural America, countless people are injured or killed in accidents. Tragically, the first person at the scene many times reacts without thinking and is also injured or killed.
The First At Scene Training (F@ST) DVD program is dedicated to educating and training the first person at the scene. With the help of numerous safety professionals, we demonstrate in this DVD the proper way to approach, analyze and react to such accidents.
We encourage you to watch this program with your friends, co-workers or classmates, and then discuss it. Learning how to respond to an accident will certainly make you more qualified and prepared to save your own life...and quite possibly the lives of others!
"We hope no one has to face these situations, but if they do this type of preparation can help save lives."

Cindy Foster, Chairwoman of SDFB Women's Leadership Team
Resources Promotional Materials
---
Purchase the DVD
Order your copy today! Each F@ST DVD costs $15, which includes shipping.
DVD's may be ordered by calling the SDFB State Office (605) 353-8050.
---
Evaluation Forms
We want to hear from you! Please tell us how your F@ST viewing went by using this report/evaluation form:
---
Contact
South Dakota Farm Bureau
2225 Dakota Avenue S
PO Box 1426
Huron, SD 57350
(605) 353-8050
www.sdfbf.org